Email Marketing is one of the best ways of promotion. To get started, you need to create an email list for your blog. There are various online tools available that help you to create an email list for your blog. You have to create your email list from the first day of your blog.
In this post, I am going to show you how quickly grow your email list with Sendinblue and WPForms.
Also Read:- How To Start A Blog And Make Money From It
I will try my best to elaborate everything about these two awesome tools to create an email list and start leverage with it. So, let's get started.
What is Sendinblue?
Sendinblue is a leading email marketing service provider that is trusted by over 180,000 businesses worldwide.
It is a complete marketing platform for engaging with your contacts and building better customer relationships through targeted and meaningful communication. You can do your entire marketing funnel with its all-in-one solution for marketing automation, email marketing, SMS marketing, chat, Facebook Ads, CRM and for sending transactional messages via email and SMS.
SendinBlue Features
Sendinblue comes with some decent and industry-leading features which improve your email marketing campaigns. Some of the features that you will get are:
Email marketing campaigns and broadcasts
Email marketing automation
Transactional email and SMS
Social media marketing
Sendinblue offers you everything that you can expect from an email marketing provider. You can create an email list and send it to your list of contacts. It has an easy-to-use visual interface / email builder that makes creating your messages a lot more straightforward.
Now come to their email automation features. This is a big advantage since automation is not a standard capability among the other tools in the market.
Basically, Sendinblue allows you to set specific triggers and email messages that will be sent when those triggers go off.
Sendinblue Pricing
Sendinblue comes with both free and paid plans. This is an only company that offers some decent and attractive features with both the free and paid plans.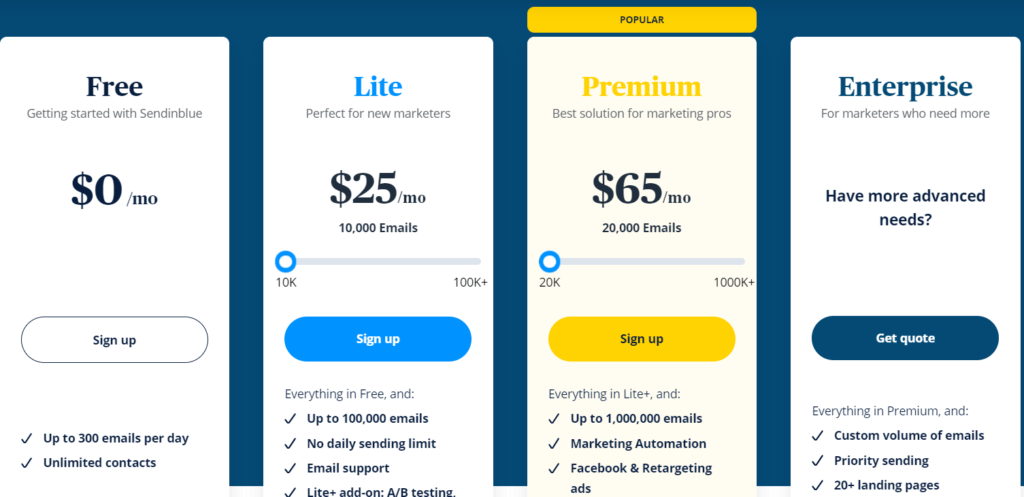 In their free plan, they have a cap of 300 emails/day translates to 9,000 / month. (Email automation up to 2,000 contacts.)
If you're just starting out and your list is between 100 and 500 people then the free plan might be all you need.
However, you can upgrade to a higher plan as per your needs. You can upgrade to the next higher plan for just $25 per month.
What Is WPForms?
WPForms is one of the best form builder tools that help you to create any kind of web form in just a few minutes. It has been used by millions of websites.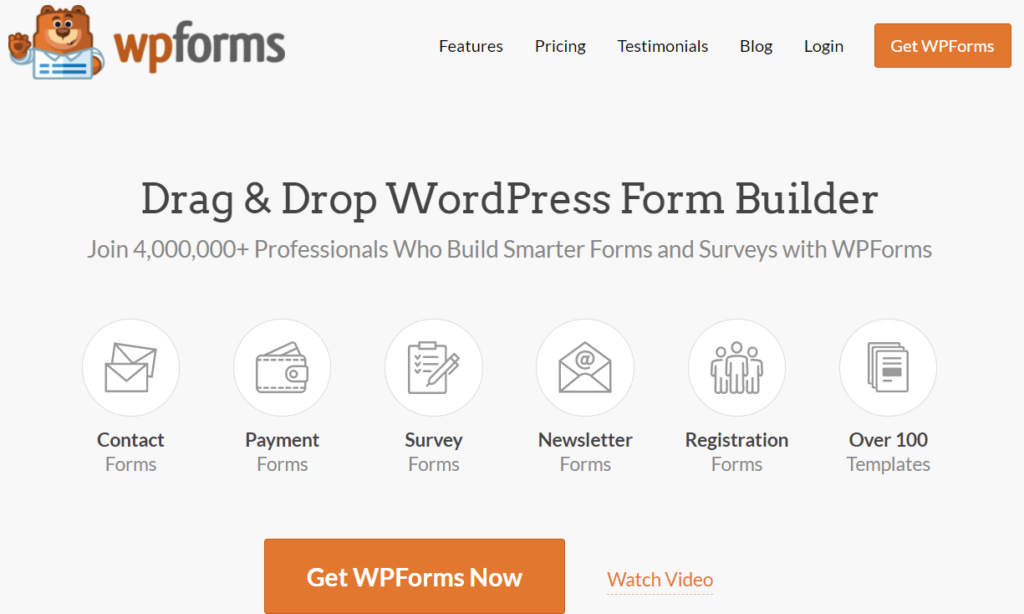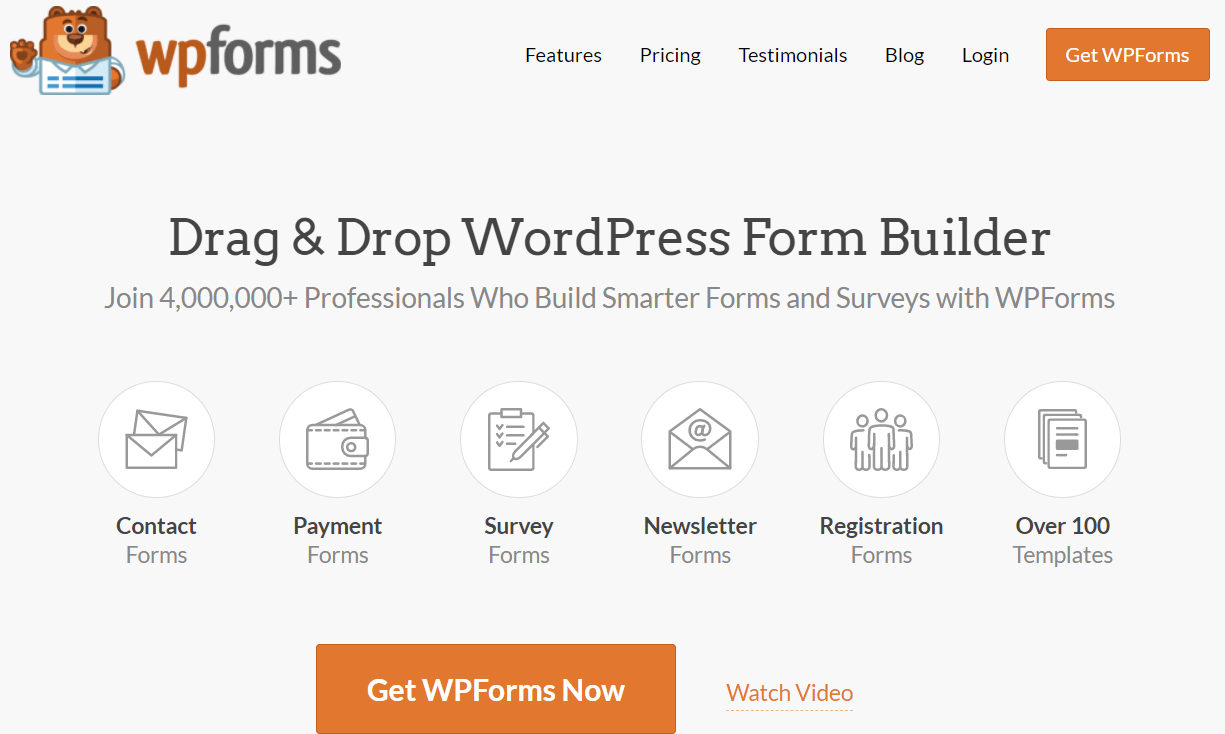 Forms are an essential tool for every website owner who is looking to maximize their website for business purposes. Whether you're a small business owner looking to build your email list or a freelancer who wants to attract more clients, online forms are a must-have.
With WPForms, You can create forms like unlimited forms and unlimited form submissions, multi-page forms, spam protection, and dynamic form fields using conditional logic.
Features of WPForms
WPForms has many options and features to create a web form for your blog. It has a very intuitive and easy-to-use drag and drop form builder. You can also add the captcha to your forms. However, features may be varying as per plans.
It comes with both free and paid plans. Free plan comes with limited features and customization options. Paid plans allow you to:
create an unlimited number of forms.
Six editable form templates (more templates available for Pro and Elite license holders).
You can  use conditional logic to control field visibility.
Easily create multipage forms.
Form spam protection features.
File upload field for accepting files via forms.
Advanced field types including date and time fields.
Ability to store, view and manage form entries in the WordPress Dashboard.
Multiple form entry submission confirmation options.
Ability to send form entry emails to multiple recipients.
Integration with Constant Contact email marketing service (more integration options available with Plus, Pro and Elite licenses).
Some of the premium addons and features that is available in Pro and higher plans are:
AWeber, Campaign Monitor, Drip, GetResponse and MailChimp integration (Plus, Pro and Elite licenses).
PayPal and Stripe integration for collecting online payments (Pro and Elite licenses).
Survey and poll form fields (Pro and Elite licenses).
WordPress user registration and login fields (Pro and Elite licenses).
Geolocation for detecting user's location (Pro and Elite licenses).
Zapier integration (Pro and Elite licenses).
Post submission forms (Pro and Elite licenses).
Signature fields to let users sign a form entry submission (Pro and Elite licenses).
Form abandonment feature to store partially completed form entries (Pro and Elite licenses).
To reap the maximum benefit of this awesome tool, I recommend you to go with their paid plans.
WPForms Pricing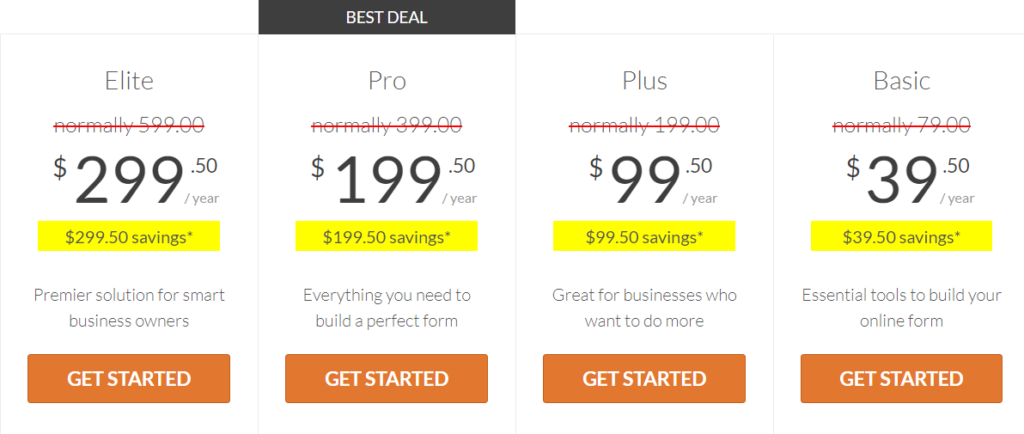 Apart from its free version. WPForms have 4 premium plans, Basic, Plus, Pro, and Elite. Every Paid plan of WPForms lets you:
create unlimited number of forms
split long forms into multiple pages
enable file upload
set conditional logic
manage your leads in one place
create constant contact forms
create custom captchas
have more form templates
add more confirmation and notification
I recommend you to buy their "Pro" plan to get maximum features and you also get the Sendinblue addon with this plan. If you are not satisfied they have 30 days money back Guarantee. Click here to buy WPForms
How to connect Sendinblue with WPforms
As you have already know everything about these two awesome tools. Now, You can easily connect SendinBlue with WPforms and grow your email list.
You can connect it in 3 simple steps. Let's follow the process.
Step1. Install WPForms
To Install WPForms, simply login to your WordPress admin panel. Click on "Plugins" then click "add new" in the search field type "WPForms" Now, install the plugin and activate it.
Now create a form as per your choice. You can create any kind of form including a optin form to create email list.
Step2. Activate the Sendinblue addon
Now, go to your WPForms settings menu, here you will find a menu named "Integrations" click on it. Now, Activate the Sendinblue addon.
After that, click on the Sendinblue option to go to its settings. From there, go ahead and click the Add New Account button to enter your account information.
Here you will find two fields where you'll need to add your Sendinblue account API key, as well as a nickname for the account.
You can get your Sendinblue  API setting by login into your Sendinblue account. Hover to the top right corner of the page, and select SMTP & API. Get the API details from and add them on your WPForms settings page and connect it.
Step3. Integrate Sendinblue with your form
Now, you have to integrate Sendinblue with your form. To do so, select Account from the dropdown option. here, under the Action to Perform, select the action you'd like to happen when users submit your form. For instance, you can select Subscribe to add users to our Sendinblue contacts.
Now, select the fields which you want to use to integrate with Sendinblue. You can select the name and email field. After the configuration completed check the form yourself and make sure everything is working fine.
So, you are ready and have integrated the Sendinblue with WPForms. Now, whenever, users submitted a form, it will also add to your email list.
Over to you
Email list are goldmine for bloggers and marketers to increase their sales and conversion. I hope, you have find this post useful and got a clear idea about how quickly grow your email list with Sendinblue and WPforms.
Start with these two awesome marketing tools and skyrocket your conversions. If you like the post, please share it with your friends.