Affiliate Marketing is one of the best and lucrative ways to make passive income online. Yes, you heard it right. Many Pro bloggers like Pat Flynn, Anil Agarwal, Tom Dupuis are making a six-figure income from affiliate marketing.
If you are completely new to this field then this post is for you. In this post, I am going to tell you everything about Affiliate Marketing and how it works?
What Is Affiliate Marketing?
In simple words, Affiliate marketing is a term where you endorse or promote a product and services of a company and if someone buys from your affiliate link then you will get a commission for it.  It's a good way to make money online.
Affiliate marketing is a lucrative technique to drive sales and generate significant online revenue. It is a Win-Win situation for both brands and affiliate marketers; it is the new tactics towards less traditional marketing tactics that have paid off. In fact:
81% of brands and 84% of publishers are using the power of affiliate marketing, which will continue to increase as affiliate marketing spending increases every year in the United States.
There is a 10.1% increase in affiliate marketing spending in the United States each year, which means by 2021, that number will reach $6.8 billion.
In 2021, content marketing costs will be 62% of traditional marketing schemes while simultaneously generating three times the leads of traditional methods. Moreover, 16% of all orders made online are generated through affiliate marketing.
In March of 2020, Amazon's affiliate structure changed, offering rates of 1-10% of product revenue for creators, providing the opportunity for affiliates to dramatically increase their passive income based on the vertical they're selling on.
The affiliate marketing of Pat Flynn, Who is also known as the leader of affiliate marketing has generated more than 2 million dollars in commission in 2020.
Being an affiliate, You simply search for a product relevant to your niche, then promotes that product, and earns a piece of the profit from each sale they make. The sales are tracked via unique affiliate links provided by your advertisers.
How Affiliate Marketing Works?
Since affiliate marketing works by providing the responsibilities of product marketing and creation across parties. It will manage the abilities of a variety of individuals for a more effective marketing strategy while providing contributors with a share of the profit. To make this work, three different parties must be involved:
Seller and product creators.
The affiliate or advertiser.
The consumer.
Let's dive into the complex relationship of these three parties to learn what is affiliate marketing and how it works?
1. Seller and product creators.
The seller, which can be a solo entrepreneur or large enterprise, also known as vendor, merchant, product creator, or retailer with a product to market. The product can be a physical object, like household goods, or a service, like makeup tutorials.
Also known as the brand, the seller does not actively involve in the marketing, but they may also be the advertiser and profit from the revenue sharing associated with affiliate marketing.
For instance, the seller could be an eCommerce merchant or a service provider that started a business and wants to reach a new audience by paying affiliate websites to promote their products. Or the seller could be a SaaS company that leverages affiliates to help sell their marketing software. 
2. The affiliate or publisher.
They are also known as a publisher, the affiliate can be either an individual or a company that markets the seller's product in an appealing way to potential consumers. In a simple way, the affiliate promotes the product lure consumers that it is valuable or beneficial to them, and convinces them to purchase the product. If the consumer ends up buying the product, the affiliate receives a portion of the revenue made.
Affiliates often have a very targeted audience to whom they market, generally adhering to that audience's interests. This creates a defined niche or personal brand that helps the affiliate attract consumers who will be most likely to act on the promotion.
3. The consumer or the End User.
Whether the consumer knows it or not, they are the drivers of affiliate marketing. Affiliates share these products with them on social media, blogs, and websites.
When the consumers buy the product, the seller and the affiliate share the profits. In legal terms, the affiliate will choose to be upfront with the consumer by disclosing that they are receiving commission for the sales they make. Most of the time the consumer may be completely oblivious to the affiliate marketing infrastructure behind their purchase.
Generally, Consumer doesn't need to pay more for the product purchased through affiliate links; the affiliate's share of the profit is included in the retail price. The consumer will complete the purchase process and receive the product as normal, unaffected by the affiliate marketing system in which they are a significant part.
How to Make Money from Affiliate Marketing?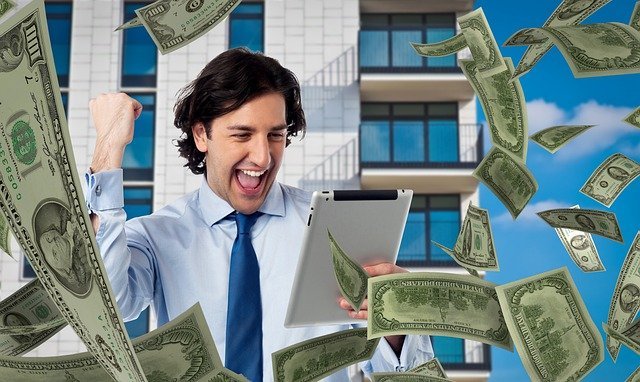 Affiliate Marketing needs a proper strategy and time to make money from it. You need a lot of patience and believe in your efforts. Let's check out some of the factors that help you make money from affiliate marketing.
1. Build trust
Nobody can buy from a Stranger. You need to build trust with your audience. Trust building cannot be done overnight. You need to work hard and build trust by providing quality content.
Forcing your readers for buying the product won't work at all. They might feel it annoying.
2. Build Your Brand
You need to build your brand and authority online. This is a very important step to make money from affiliate marketing. When you build your brand and authority, people automatically started trusting you and your offers.
Many of you show the income reports of pro bloggers. They don't make it overnight. They have struggled many years reaching that height. People saw them growing from zero to millions.
So, keep patience and start working on building your brand and reputation. It is a very important step to make money from affiliate marketing.
3. Start reviewing products and services.
Reviews play a great role in buying decisions of the consumer. People always check the review of a product and services in Google before they buy the product.
You need to write genuine and authentic reviews to attract user's interest. Always check and use the products and services yourself before writing a review on them. It will help you to provide the necessary information in your review.
Many bloggers don't mention the negative part of the products. It is very important. Buyers need to know everything including the pros and cons of a product and services. So, Keep mentioning the cons as well in your review process.
4. Cloak your affiliate links
Naked and raw affiliate links look very ugly. You need to cloak your affiliate links to make them look more authentic and SEO-friendly tool. If you are using WordPress then you can use plugins like Thirsty affiliates to cloak your affiliate links.
It will easily cloak your naked affiliate links and makes them short and easy to remember.
5. SEO
SEO plays a great role in generating sales and conversions. Check out my post on how to rank a blog post on Google.
Organic traffic is very important to bring targeted traffic to your review posts and generate sales and leads. If you want to skyrocket your affiliate sales then you definitely need to focus on your blog SEO.
6. Paid Traffic Sources
Don't rely on a single traffic source. You can use paid traffic sources like Google Adwords, Facebook Ads to generate sales and conversions.
However, Paid ads need time and expert knowledge to execute effective results. If you are not an expert guy then you can hire a professional to execute the ads for you and generate sales and conversions.
Conclusion
After reading the complete post, I hope you have a clear idea and knowledge of what is affiliate marketing and how it works?
Affiliate marketing is now a big earning source for bloggers, influencers, and marketers. If you execute your strategy effectively then affiliate marketing can be a goldmine for you. If you like the post, don't forget to share it with your friends.