Although we are in the internet age, writing is still the primary means of communication; Writing good content for digital marketing is by far the best way to increase your conversion rates. Regardless of whether you are starting an e-mail marketing campaign, writing articles for websites, blog entries, information on social networks, or advertising in search engines, composing high-quality content helps to increase your brand engagement, disseminating this content on the web, most importantly, encourage your readers to call to action. In addition to gaining web visibility, we need to share valuable information through our online texts to increase visitor traffic, increase customer acquisition or product sales.
A term that has become very fashionable (as always in full English in these cases) is copywriting. There are many definitions, all very important; although the problem arises when searching for a direct translation. As some have adopted the original term and others are looking for a transcription in Spanish (wait for RAE to sit down) let's see the basic concept.
Copywriting is a creative technique of writing texts for advertising purposes using persuasive writing, through all kinds of words and phrases that allow you to convince the target audience; It is a discipline developed in the field of advertising that has perfectly adapted to the needs of digital marketing. It is an art and a science at the same time, and those who master it are highly valued in the online world. We are interested in all of this, knowing the basic tricks, and starting to work on our texts to make the right impact and achieve the goals we set.
1. The header comes first
Obviously, this is the phrase that precedes everything else and will be your audience's first impression of what you will offer next; It is true that the content and subsequent creativity are the substances that will allow you to attract customers, but if the phrase that begins the process is not captivating and persuasive enough, eventually many people will click on the link, but it will not be ours. It is not a wise strategy to downplay the statements that communicate the subject, be it a post, email, or advertising slogan.
To avoid getting missed out on, we need to develop a headline that stands out and stands out while keeping our goal online at all times; use the best words that improve the situation, accompanied by adjectives that describe everything graphically. That is, use it to convey the value of your content to potential customers. If we are talking about a sales page on our website, use words that generate an urgent need for our product / service, setting a limit so that the title is not too long and is correctly indexed in search engines; If designing an email, focus on the offer / discount and resort to the feeling of belonging to an elite selection due to the simple fact of receiving the email.
2. Attract the reader's attention
Every time we develop a set of texts for creative work (the so-called copy), we need to clearly define how to weave a conceptual idea with messages that will sell the product or service. It is a central concept at every stage of writing your ad copy; The reader now needs to know what the topic is, whether its content will add value to him, or learn something new after reading: he will usually have little time to read and will want to quickly clear up his previous doubts by a look.
To achieve this, you will have to resort to paragraphs and short sentences; If you present the content, for example in list format, it will be easier to visualize the parts. The text must perfectly summarize what you want to convey or what the Internet user will find if he will still focus his attention. The idea is to get straight to your destination without any detours, if possible with clear calls to action.
Readers are to be taken for granted that readers are busy people, with a thousand stories in their heads that they must see at a glance if any of their precious time is worth wasting; we need to show you our message in a concise, concise, and precise way because we will only have a few seconds to definitely get your attention. Now, if you think the majority will recognize that you are using their mobile devices, you will realize how important this point is for developing an advertising strategy.
3. Build relationships by personalizing your content
The best way to gain trust and connect with your readers is to address them through a direct and close relationship; try to tweet the audience so that it feels like you are addressing them directly (like I just did).
It's basically about online composing (although this works for an offline tours of course); If we really want to personalize content, the advantage of the digital medium is the possibility of audience segmentation. In the case of an email marketing campaign, we already know that the mailing database must be divided into segments so that each recipient receives an advertisement that meets their needs. When it comes to content on a website that deals with a variety of topics, you need to know the type of repeat readers you receive and write texts tailored to their expectations. It is very difficult for every post you post to appeal to the entire audience, but if you regularly submit content and list topics over several publication cycles, you'll be able to reach every fraction of your audience.
4. Purpose: call to action
Everything will revolve around a goal, and that is nothing other than the goal for which you are writing your ad copy: to get the reader to answer your call to action in the affirmative. Depending on where the content is contained, our purpose may vary: click on a link, fill out a form, send an email, download a PDF, make a purchase, etc.
To achieve this, we must not allow readers to be overly distracted or have to do too much work before even proposing our call to action. As we have seen, our texts must serve the purpose without deviating from the goal and achieving the desired conversion. For example, we can attach videos if they make it easier for us to trigger a call to action, as long as they are not too long and preserve the script we wrote. You need to add links that are absolutely necessary; Those that lead to other pages that are not relevant to the current topic do not benefit us, and may even harm us, as they distract and can bore the reader by leaving the conversion funnel.
If you have difficulty creating a thread that takes them by the hand, a very useful and effective resource is the use of storytelling; In the field of advertising, it is an increasingly valuable trend of customer loyalty that undoubtedly helps to promote business. Combine a personal / business experience whose natural purpose is a call to action: you'll be able to establish an emotional bond with the other person, and they'll be more likely to respond to any request.
5. Language as a key to conversion
The type of words and phrases used must evoke an emotional reaction of the reader, motivate him to become your clients. Of course, it's always important to convey positive emotions that will make the call to action more affordable, or at least that the content will be distributed and shared.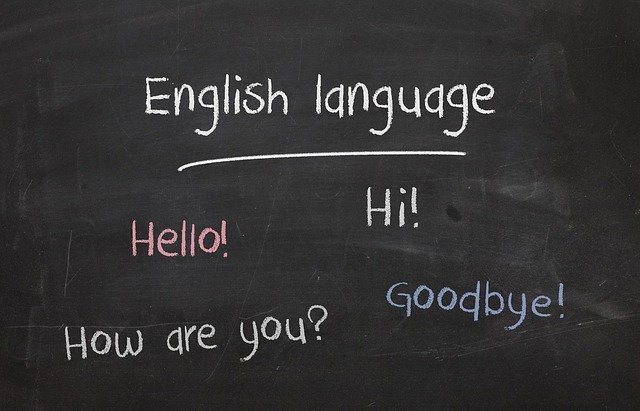 There are many examples. If we want to create a sense of urgency, we can use "now", "now", "now". To arouse the desire and the need to buy, the classic types of "discount", "offer", "sale" are reliable. Adjectives such as "great", "amazing" or "stunning" evoke expectations and a desire to delve into information. And "free" help will never hurt any copywriting (yes, make sure they get something for free, creating false expectations is not part of our strategy).
6. Copywriting: work hard on all texts
Writing advertising content is not easy. Spelling and grammar is a small basis for all the required frameworks to get the correct answer from the user; the ability to communicate and the ability to respond to the reader's needs brings in equal parts intuition and experience. You need the effort to achieve the perfect creation for your articles, emails, or posts, so the more you practice and the more content you publish, the higher your expectations for the task you're entrusted with. No one is born a scholar, but if you have any inborn qualities, no matter how small, your work experience and perfecting your texts will keep you getting better and better results.
Over To You
Keep in mind that all of these tips should extend to your entire online structure; There is no point in creating a highly motivating email so that it finds a poor quality landing page when it clicks on the link. You need to maintain the same level of writing and content at all stages to reflect the reality of your brand. You have to be careful that people are not disappointed and disappointed in order to leave the conversion path early. If we do not value our own words, we will quickly lose our readers' trust; and most of all, while waiting for action, we must use persuasion. Take care of your writing and you will attract attention