Are you looking to start WordPress polls on your blog? If yes, then this post is for you. In this post, I am going to show you how to create WordPress polls for your website.
Surveys and polls are an essential part to receive valuable feedback from your readers through a detailed questioner that helps you to improve your product and services.
What are a Survey and Poll?
A survey consists of a series of questions asked to your audience in order to gather data or to detect statistical tendencies in their opinions about a specific issue. It also helps to get an idea about how happy your customers are with your service or to understand who they are and what exactly they are looking for.
A poll is a mini-survey of one or multiple questions that may be published on a website to quickly measure public opinion about a topic at a specific moment. It may help you to make the necessary changes to your products and services or to prepare the right content for your segments that you can create with the information provided.
What is WPForms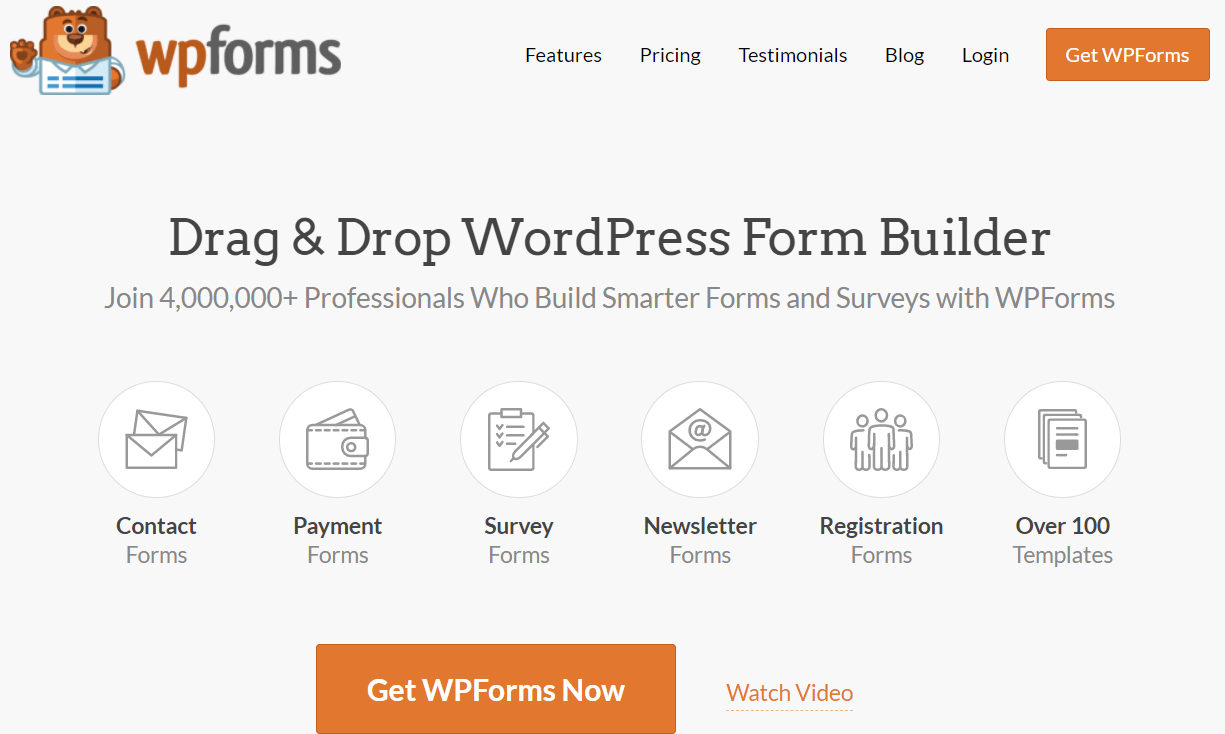 WPForms are an incredibly fast and SEO-friendly form builder for WordPress blogs. The intuitive drag and drop builder makes form creation a breeze. You can also integrate with various tools like email marketing tools, payment processors, web apps, and other useful add-ons. Some of the awesome features that you will get with WPForms are:

create an unlimited number of forms.
Six editable form templates (more templates available for Pro and Elite license holders).
You can use conditional logic to control field visibility.
Easily create multipage forms.
Form spam protection features.
File upload field for accepting files via forms.
Advanced field types including date and time fields.
Ability to store, view and manage form entries in the WordPress Dashboard.
Multiple form entry submission confirmation options.
Ability to send form entry emails to multiple recipients.
Integration with Constant Contact email marketing service (more integration options available with Plus, Pro, and Elite licenses).
WPForms Pricing
WPForms have 4 premium plans, Basic, Plus, Pro, and Elite. Every Paid plan of WPForms lets you:
create an unlimited number of forms
split long forms into multiple pages
enable file upload
set conditional logic
manage your leads in one place
create constant contact forms
create custom captchas
have more form templates
add more confirmation and notification
I recommend you to buy their "Pro" plan to get maximum features and you also get the Authorize.net addon with this plan. If you are not satisfied they have 30 days money-back Guarantee.
How to create WordPress polls for your Website using WPForms?
To Start creating WordPress polls, All you need is to have a WPForms Pro subscription. When you are done with that then you have followed some simple steps to create WordPress polls for your website.
Step1. Install and activate WPForms?
To install the WordPress Plugin, You need to log in to your WordPress admin panel. Now in the Plugin section, click the add new. In the Search Field type "WPForms" Install and activate the Plugin.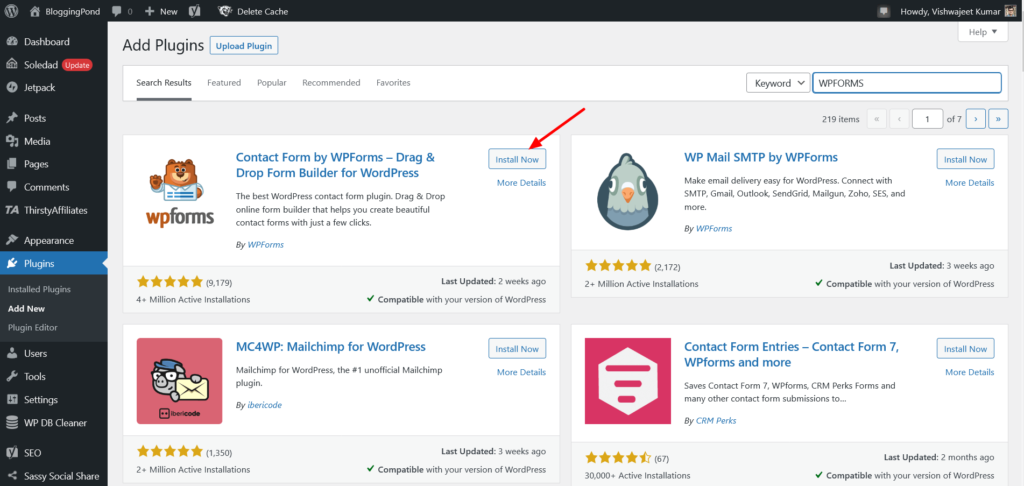 Step2. Create a New WordPress Form
you have to install and activate the Surveys and Polls addon, so you can use the poll maker feature. To do this, go to WPForms » Addon and find the one labeled Surveys and Polls Addon.
Click Install Addon and then Activate.
Now you need to create a new form.
To create a poll form, go to WPForms » Add New and select the Poll Form template.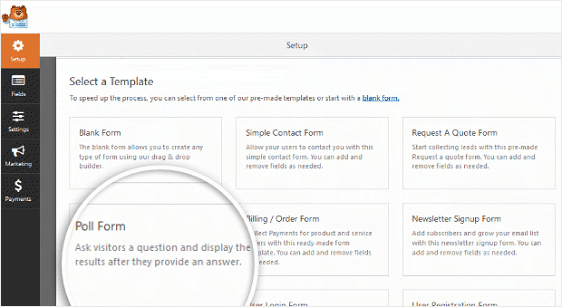 From the Form Editor, you can edit or add your poll question you want to ask your site visitors.
To do this, click on the form question on the right-hand panel and see your editing options appear on the left-hand side.
Step3. Customize Your Poll Form
You can easily customize your poll form with their intuitive form builder. Simply add questions you want.
You can also change the image choice style, if you added image choices to your poll, to Modern, Classic, or None. you can change the format of your poll to be one of the following:
Inline
One Column
Two Columns
Three-Columns
When you are done with all of this is done, you can now enable poll results and embed the poll form onto your website.
Step4. Enable Poll Result in WordPress
To set up and display poll results to your WordPress site after visitors filled out your poll form, go to Settings » Surveys and Polls and select the checkbox labeled Enable Poll Results.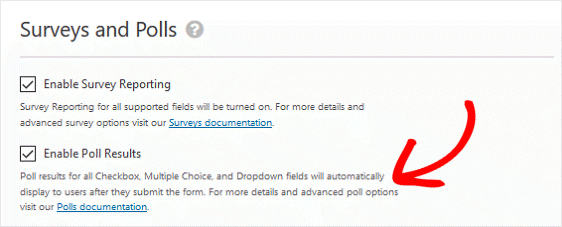 Now, go to Settings » Confirmation to create a custom message for Your site visitors to see once they've submitted your poll form. Click Save and your are done. Your poll form is now active on your website.
Over to you
These are the simple steps to create WordPress polls for your Website using WPForms. It is a great tool to create survey and poll forms on your website easily. If you have any questions, ask them in the comment section, and don't forget to share them with your friends.